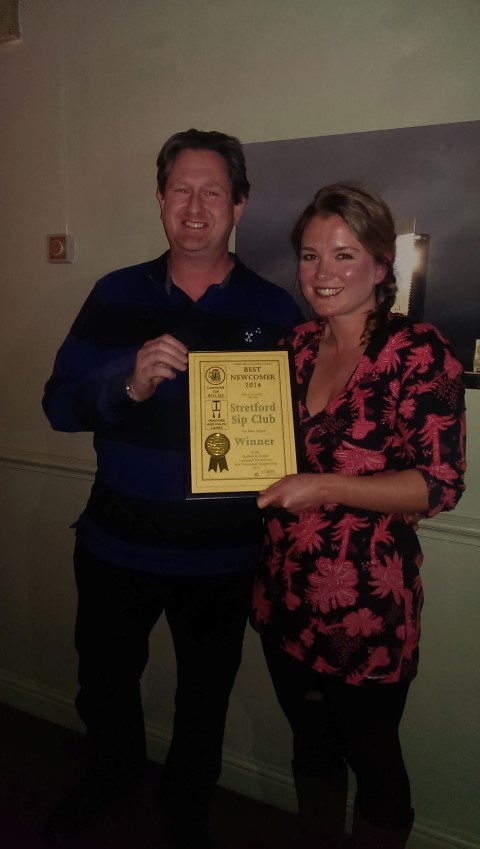 The branch has named The Sip Club, Barton Road, Stretford as Best Newcomer 2014.
The bar which was also the branch's Pub of The Season for Autumn 2014 opened in April 2014 but has made a massive impact in such a short time - some much that even before CAMRA could present the Newcomer Award, it was named "Best Bar" in the annual CityLife Awards.
They went on to complete a triumvirate of awards with an off-field offering from the Federation of Small Businesses in recognition of their efforts to promote and engage with other Stretford businesses. Local MP Kate Green nominated the bar for the Business Buddy Award after noting their efforts to use local suppliers whereever possible (including almost exclusively offering beers & ciders from local brewers and producers) and to promote other Stretford businesses via events such as the bimonthly "Made In M32" craft fairs.
Pictured is branch chair Paul King presenting owner Heather Garlick with the Best Newcomer award.
The runner up for Best Newcomer was The Moose in Hale.