For the third year in a row The Old Packet House is our Pub of the Year 2020. Dating back to the 18th century the pub was once the second inn on the journey from Manchester along the Great Bridgewater Canal which runs just behind the pub. Many congratulations to Claire, Roger and the Team.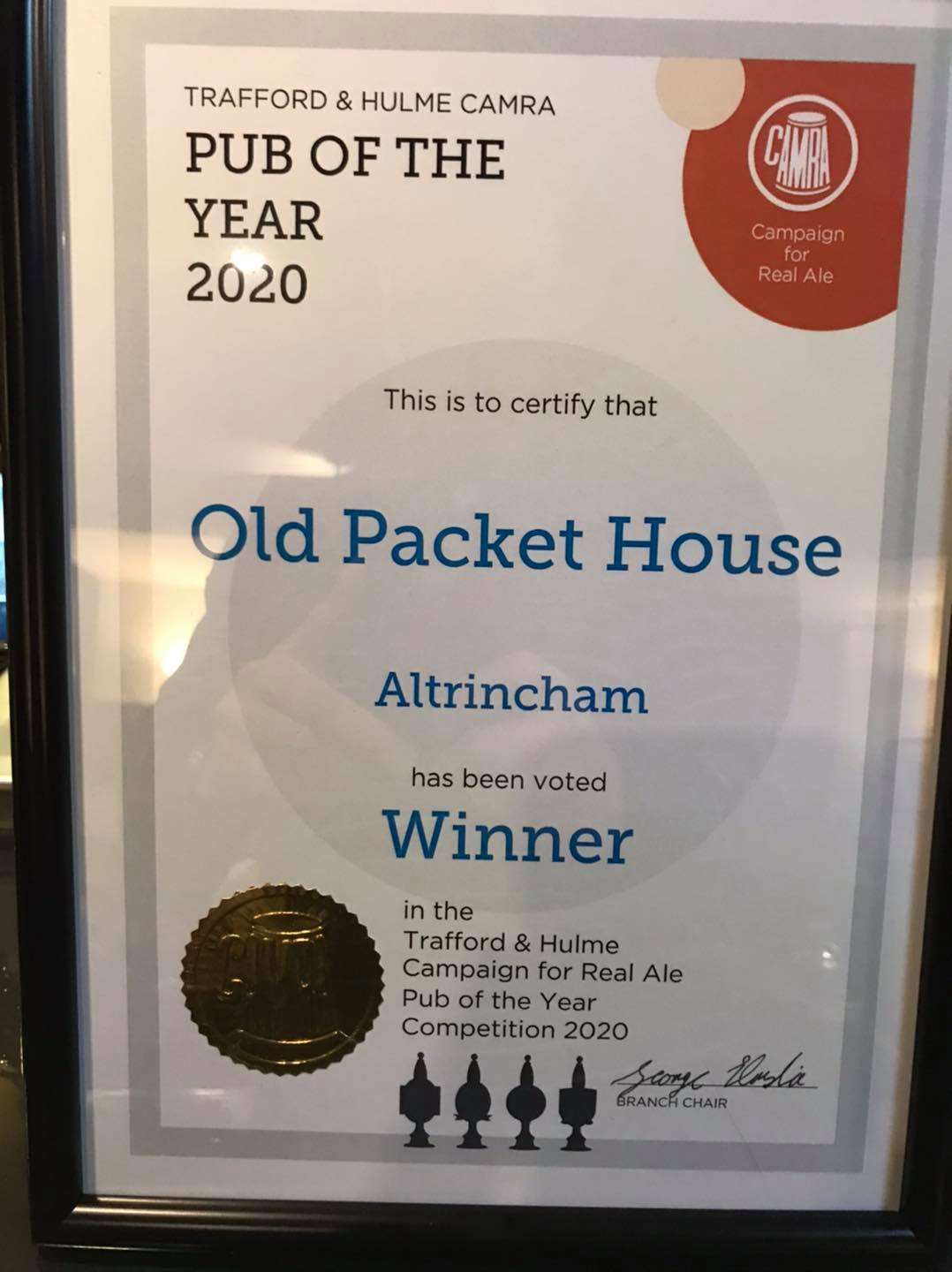 Subcategories
Trafford & Hulme Branch awards four seasonal awards to pubs, bars & clubs in the branch area
The Pub Of The Season award is presented to a pub or bar within the branch area which has excelled in one or more areas:
a) introducing real ale to a new area or market where none has been available
b) on-going excellence in the quality of real ales (and ciders) on offer
c) on-going excellence of service to customers and/or the local community
d) significant increases in the sales of real ales and/or traditional ciders
e) excellence in support promotion of CAMRA and its aims
f) significant charitable work
Nominees for the award are put forward by local CAMRA members & voted on by branch members once a quarter.
A pub (while under the same management) cannot be Pub Of The Season more than once in a 3 year period. A pub must have been under the same management for over one year before it becomes eligible to be nominated as Pub Of The Season.
Find out more about Trafford & Hulme Branch's process for pub and club awards here.